Cisco Aironet 1570 Series

Aironet outdoor and industrial access points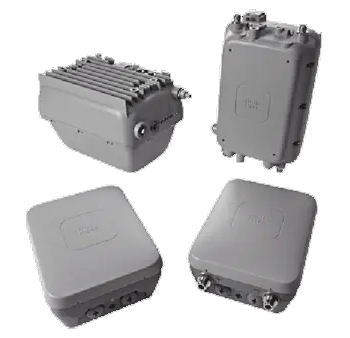 The Cisco Aironet 1570 Series is currently the industry's highest-performing outdoor access point. It is the only one to date that supports 802.11ac Wi-Fi with 4x4 MIMO true beamforming smart antenna technology with three spatial streams. The 1570 delivers higher throughput over a larger area with more pervasive coverage. It is ideal for both enterprise and carrier-operator Wi-Fi deployments.

Maximum RF power
These access points also offer the maximum RF radiated power allowable on both 2.4 and 5 GHz radios. Customers can lower total cost of ownership by using the fewest number of access points to get the greatest possible area coverage and highest throughput rates.
CleanAir Technology
Cisco CleanAir's integrated spectrum intelligence allows you to detect, classify, and mitigate RF interference from unauthorized wireless bridges or malicious devices.

Versatile deployment options
Cisco modular architecture design allows for deployment that adapts to your changing needs. Options include access or mesh network, Ethernet, wireless, fiber, and cable backhaul (DOCSIS 3.0 with up to 24x8 channel bonding capability).
Cisco Aironet 1570 Series models
Cisco Aironet 1570 Series Access Points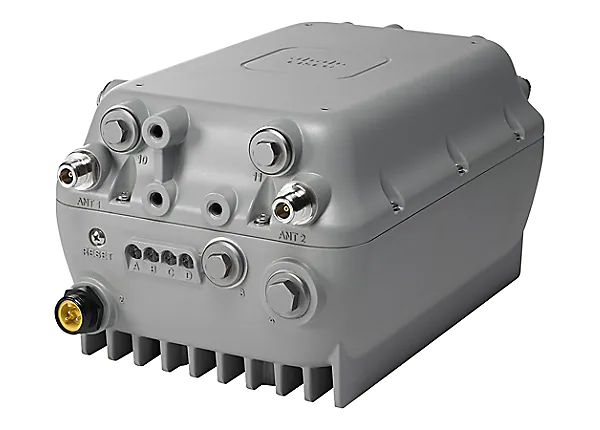 802.11ac support
4x4 MIMO, 3 spatial streams
Flexible antenna port
External antenna with AC-power model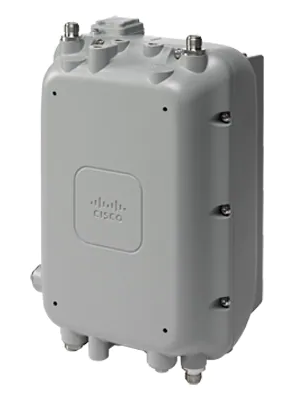 802.11ac support
4x4 MIMO, 3 spatial streams
Flexible antenna port
Internal antennas with cable modem model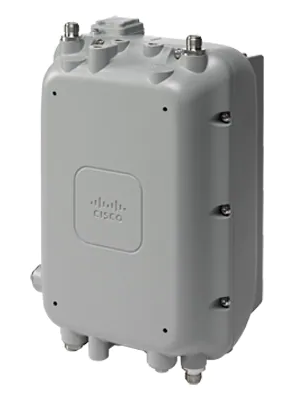 802.11ac support
4x4 MIMO, 3 spatial streams
Flexible antenna port
External antenna with cable modem model