Cisco Business Edition 6000

Designed for organizations with up to 1000 employees

Sorry, this product is no longer available, please contact us for a replacement.
Click here for more options and pricing!
Overview:
Cisco Business Edition 6000 (BE 6000) is designed for organizations with up to 1000 employees. The solution offers premium voice, video, mobility, messaging, conferencing, instant messaging and presence, and contact center features on a single, integrated platform. The solution provides core communication capabilities that midsize businesses need for improved collaboration across their value chain.
Enabled by virtualization technology, Cisco BE 6000 consolidates multiple collaboration applications in a highly available solution that enables midsize businesses to reduce their total cost of ownership (TCO) and increase their return on investment (ROI) through its flexible architecture that grows with business needs.
Solution Components: Features and Benefits
Cisco Business Edition 6000 delivers full-featured, enterprise-class communications and collaboration services that successful midsize businesses rely on today. Built on Cisco's world-leading unified communications architecture, the BE 6000 solution boasts a variety of highly available applications that allow you to build a solution to meet your specific collaboration needs.
Platform
The Cisco BE 6000 is built on virtualized Cisco Unified Computing System™ (Cisco UCS®) products, which are designed for performance and density over a wide range of business workloads. The enterprise-class Cisco UCS C220 M3 Rack Server packages advanced performance and energy efficiency gains of the Intel Xeon processor E5-2600 product family in a 1-rack-unit (1RU) form factor and is available in two preconfigured options for the BE 6000:
Medium-density server: Supports up to four collaboration applications and one management application
High-density server: Supports up to eight collaboration applications and one management application
Servers are prepared ready-for-use, with a preinstalled virtualization hypervisor and preloaded applications, ready to install. Specific details of all the BE 6000 components are available at the links provided in following section.
Foundation Applications
The following applications are typically used together to deliver the core unified communications features of the Business Edition 6000.
Cisco Unified Communications Manager is the call-processing engine of Cisco BE 6000, extending voice and video features to network devices such as IP phones, Telepresence endpoints, media-processing devices, gateways, and multimedia applications. Fully integrated instant messaging and presence services are also included. Additional services such as multimedia conferencing, collaborative contact centers, and interactive multimedia response systems are made possible through Cisco Unified Communications Manager open telephony application programming interfaces (APIs).
The Cisco Jabber™ client portfolio takes advantage of intelligence in Cisco networks and Cisco Unified Communications Manager to offer a highly secure, reliable, and rich collaboration experience. It delivers a consistent experience across on-premises and cloud-based deployments, and uses industry standards to help ensure interoperability across Cisco and third-party solutions.
Cisco Unity Connection integrates voice messaging and voice-recognition functions to provide continuous global access to calls and messages. Its advanced convergence-based communication services allow you to use natural-language voice commands to place calls or listen to messages in hands-free mode and to check voice messages from your desktop, either through integration with your email inbox or by using a web browser. It also provides robust Automated-Attendant functions, including intelligent routing for incoming calls and easily customizable call-screening and message-notification options.
Cisco Prime™ Collaboration Provisioning provides an automated process for initial deployments and for "day-2" moves, adds, changes, and deletions (MACDs). An intuitive user interface provides a single view of a subscriber and the subscriber's services. With these capabilities, Cisco Prime Collaboration Provisioning significantly accelerates site rollouts and dramatically reduces the time required for ongoing changes, resulting in exceptional productivity gains and lower operating expenses (OpEx). In addition, Cisco Prime Collaboration Provisioning simplifies the tasks, allowing organizations to optimize IT resources and further reduce TCO.
Cisco Licensing (including Cisco Enterprise Licensing Manager [ELM]) makes usage and reporting simple. Cisco ELM provides a centralized, at-a-glance view of compliance and allows for redistribution of licensing among supported products. User licensing - based on user profiles - aligns with Cisco User Connect Licenses (UCL) and Cisco Unified Workspace Licensing (UWL) purchasing models.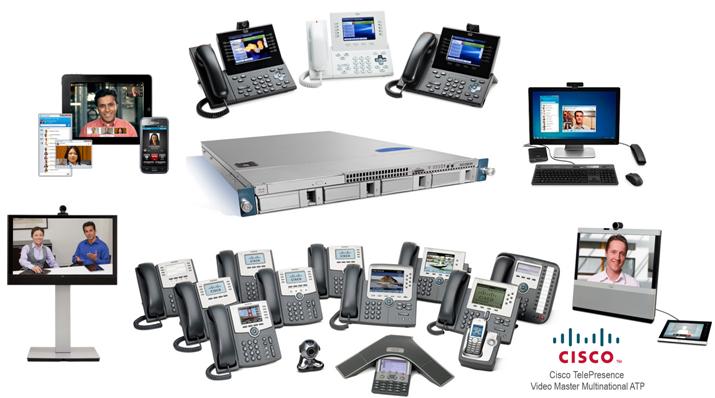 ---
Pricing Notes:
Pricing and product availability subject to change without notice.