Cisco Catalyst C4500-X Series Switch

Deploy Unified Access with a Modular Access Switch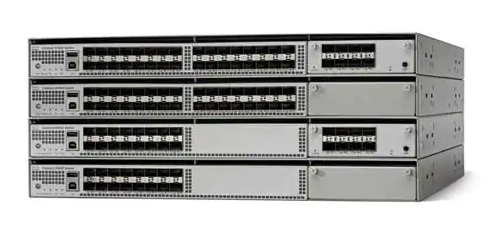 Sorry, this product is no longer available.
Switch to something new: Catalyst 9500 Series switches
Boost speed and performance with our newest, most secure switches! The Catalyst 9500 Series includes our highest density fixed-core enterprise network switches.
---
Catalyst 4500-X Series models
Compare models or view our switch selector to find an ideal switch for your needs.
Catalyst 4500-X IP Base
16, 24 or 32 port 10G
Front-to-back or back-to-front cooling models
Limited Lifetime Warranty (LLW)
Catalyst 4500-X Enterprise Services
24 or 40 port 10G
Front-to-back cooling
Limited Lifetime Warranty (LLW)
---