Cisco Catalyst Digital Building Series Switches

Make buildings smarter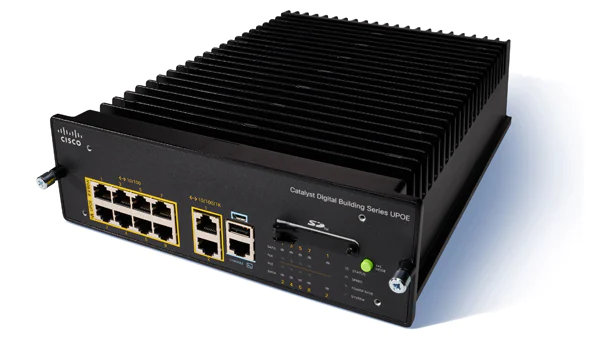 Save on energy costs and enhance flexibility, safety, and productivity. Cisco Catalyst Digital Building plenum-rated UPOE fan-less switches are designed for smart buildings and optimized for low-voltage PoE. Combine lighting, air conditioning, security systems, and more on one IP network with seamless security and easy installation and management.

Intelligence and automation
Catalyst Digital Building Series Switches give you smart, simple, and highly secure access in a very compact and rugged standalone form factor. The smart and easy mobile installation app helps you install the switch in a snap.

Power lights and more
Innovation in LED lighting increases energy efficiency, cost-savings, and new smart lighting applications. Cisco Universal Power over Ethernet (UPOE) with 60 watts per port, a fan-less design, and energy-efficient operation make our switches the right choice to take control of your digital building.

Modern experiences and analytics
Organizations are seeking innovative ways to optimize and control space usage. Network-enabled connected sensors, HVAC, lighting, access, and more can provide robust connectivity to help you increase building analytics.

Lower installation and operating costs
Simple, low-voltage in-ceiling mounting and mobile app configuration reduces the cost of installation. With twice the power at 60W per port you gain greater luminosity without denser and more complex installations.
Cisco Catalyst Digital Building Series models
Cisco Catalyst Digital Building Series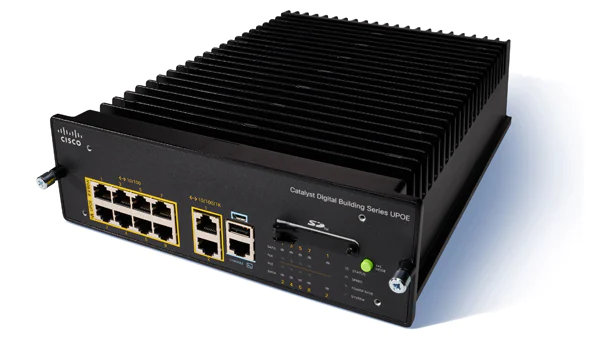 240W of PoE+ power (30W per port)
8 x 10/100 PoE+ ports, 2 x 10/100/1000 uplinks
Fan-less design
Fixed power supply
Enhanced Limited Lifetime Warranty (E-LLW)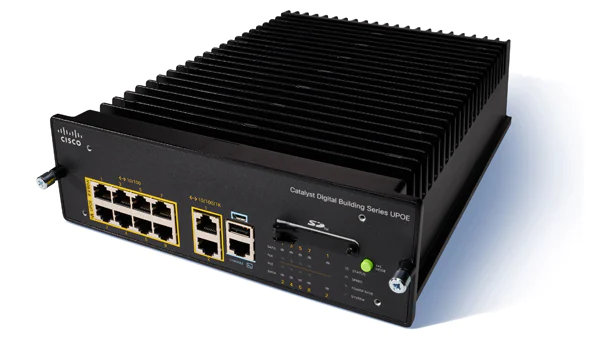 480W of UPOE power (60W per port)
8 x 10/100 UPOE ports, 2 x 10/100/1000 uplinks
Fan-less design
Fixed power supply
Enhanced Limited Lifetime Warranty (E-LLW)