Cisco Training Courses

Online IT Training Courses for a Flexible Learning Experience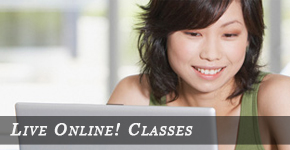 Take our online IT training courses and learn according to your own schedule. Led by experienced instructors, our courses include numerous interactive features. You can participate in hands-on virtual labs and even track your own progress.
We offer
Flexibility: Access online IT training courses according to your own convenience.
Progress tracking: Save your learning history and track the progress made.
Maximum Value: Zero travel cost and zero down time
Contact us today for available courses.
Cisco IT Training Courses

Cisco

Cisco CCNP

Cisco Data Center

Cisco UCM

Cisco Voice
PLEASE NOTE: Cisco Training Courses fill up very quickly! We cannot guarantee you a spot will be available. Please check back often for the latest available courses. You may also contact us and request a notice be sent either by email or phone when a particular course becomes available.
CCNAX 2.0 Boot Camp
Interconnecting Cisco Networking Devices: Accelerated (CCNAX) v2.0 is a 50-60 hour instructor-led course that provides students with the knowledge and skills necessary to install, operate, and troubleshoot a small to medium-sized network, including connecting to a WAN and implementing network security. Max. Participants: 12. More Information (PDF)
Part Number#
Start Date
End Date
Location
Length
Price
Nov 3 2014 10:00AM EST
Nov 7 2014 6:00PM EST
Live Online
5 Days
$3,395.00
Cisco Certified Design Associate (CCDA)
Cisco Certified Design Associate (CCDA) validates apprentice knowledge required to design a Cisco converged network. With a CCDA certification, a network professional demonstrates the skills required to design routed and switched network infrastructures and services involving LAN, WAN, and broadband access for businesses and organizations. The CCDA curriculum includes designing basic campus, data center, security, voice, and wireless networks. More Information (PDF)
Part Number#
Start Date
End Date
Location
Length
Price
VPND-CCDA
Dec 1 2014 10:00AM EST
Dec 5 2014 6:00AM EST
Live Online
5 Days
$3,295.00
Cisco ROUTE (CCNP)
ROUTE is a new course that replaces BSCI as part of Cisco's recent changes to the CCNP and CCDP certification programs. In this course, administrators of medium-to-large network sites will learn to use advanced routing to provide scalability for Cisco routers that are connected to WANs. Networking professionals will learn to dramatically increase the number of routers and sites using these techniques instead of redesigning the network when additional sites or wiring configurations are added. Hands-on labs ensure you thoroughly understand how to implement advanced routing within your network. More Information (PDF)
Part Number#
Start Date
End Date
Location
Length
Price
VPND-ROUTE
Aug 4 2014 10:00AM EST
Aug 8 2014 6:00PM EST
Live Online
5 Days
$2,995.00
Cisco SWITCH (CCNP)
Implementing Cisco Switched Networks (SWITCH) v1.0 is a five-day instructor-led training course, designed to help students prepare to plan, configure, and verify the implementation of complex enterprise switching solutions for campus environments using the Cisco Enterprise Campus Architecture. These skills are validated in the Cisco CCNP Routing and Switching certification, a professional-level certification specializing in the routing and switching field.
Part Number#
Start Date
End Date
Location
Length
Price
VPND-SWITCH
May 12 2014 10:00AM EST
May 16 2014 6:00PM EST
Live Online
5 Days
$2,995.00
Cisco Troubleshoot (CCNP)
Implementing Cisco Switched Networks (SWITCH) v1.0 is a five-day instructor-led training course, designed to help students prepare to plan, configure, and verify the implementation of complex enterprise switching solutions for campus environments using the Cisco Enterprise Campus Architecture. These skills are validated in the Cisco CCNP Routing and Switching certification, a professional-level certification specializing in the routing and switching field. More Information (PDF)
Part Number#
Start Date
End Date
Location
Length
Price
VPND-TSHOOT
Dec 1 2014 10:00AM EST
Dec 5 2014 6:00PM EST
Live Online
5 Days
$2,995.00
DCUCD v5.0 - Designing Cisco Virtualized Data Centers
In this course, you will learn how to choose and design scalable, reliable, and intelligent data center unified computing and virtualization solutions. Max. Participants: 12. More Information (PDF)
Part Number#
Start Date
End Date
Location
Length
Price
VPND-DCUCD
Oct 27 2014 10:00AM EST
Oct 31 2014 6:00AM EST
Live Online
5 days
$3,495.00
DCUCI v5.0 - Data Center Unified Computing Implementation
In this course, you will learn to rack installations, provision server hardware, and direct operating systems or hypervisor installations . Max. Participants: 12. More Information (PDF)
Part Number#
Start Date
End Date
Location
Length
Price
VPND-DCUCI
Sep 8 2014 10:00AM EST
Sep 12 2014 6:00PM EST
Live Online
5 days
$3,495.00
Implementing Cisco Unified Communications Manager, Part 1 (CIPT1) 9.0
Learn information about how to configure and implement Cisco Unified Communications Manager, Part 1 v 8.0 plus an exclusive update on Unified Communications Manager v9.0. More Information (PDF)
Part Number#
Start Date
End Date
Location
Length
Price
Dec 1 2014 10:00AM EST
Dec 5 2014 6:00PM EST
Live Online
5 days
$3,495.00
Implementing Cisco Unified Communications Manager, Part 2 (CIPT2)-9.0
This hands-on course prepares you for installing and configuring Cisco Unified Communications Manager (CUCM) v8 and v9 in global, multisite networks. More Information (PDF)
Part Number#
Start Date
End Date
Location
Length
Price
Dec 15 2014 10:00AM EST
Dec 19 2014 6:00PM EST
Live Online
5 days
$3,495.00
ICOMM v8.1 - Introducing Cisco Voice and Unified Communications Administration
Introducing Cisco Voice and Unified Communications Administration (ICOMM) v8.1 teaches learners how to maintain and operate a Cisco Unified Communications solution that is based on Cisco Unified Communications Manager, Cisco Unified Communications Manager Express, Cisco Unity Connection, and Cisco Unified Presence. This course provides the learners with the knowledge and skills to achieve associate-level competency in Cisco Unified Communications . More Information (PDF)
Part Number#
Start Date
End Date
Location
Length
Price
Nov 17 2014 10:00AM EST
Nov 21 2014 6:00PM EST
Live Online
5 days
$3,695.00
Implementing Cisco Voice Communications and QoS (CVOICE)-8.0
In this course, you'll gain an understanding of converged voice and data networks and the challenges faced by various network technologies. Addressing design, planning, and deployment practices, you will gain comprehensive hands-on experience configuring and deploying VoIP networks.
Part Number#
Start Date
End Date
Location
Length
Price
Dec 8 2014 10:00AM EST
Dec 12 2014 6:00PM EST
Live Online
5 days
$3,695.00
-->