ActionPacked! LiveAction Cisco Medianet

Access and visualize Cisco Medianet capabilities using LiveAction
Access and visualize Cisco Medianet capabilities using LiveAction
Medianet is a Cisco term used to describe an infrastructure that is enhanced to support the delivery of rich media applications like voice and video
LiveAction Medianet Benefits
Mediatrace—troubleshoot media-based flows by gathering specific information related to performance from various hops that the particular flow takes
Medianet IP SLA VO (Video Operation)—Cisco's synthetic traffic generation and analysis for Cisco
Telepesence, IPTV, and IP video surveillance traffic types
Understand the impact video traffic has on your infrastructure and any QoS policies that are in place
Medianet Performance Monitor—specialized version of NetFlow, primarily used to gather performance metrics for RTP and TCP traffic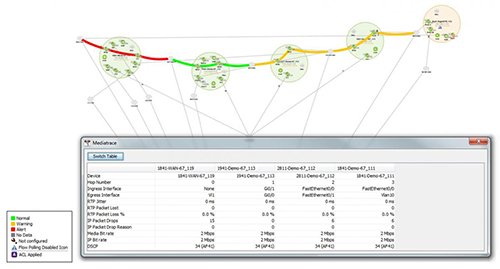 Medianet Mediatrace used to troubleshoot media-based flows on a hop by hop basis.
LiveAction Medianet Features
Select flows to troubleshoot and automatially invoke commands to display results for easy analysis
Visually follow Mediatrace streams across the network
See tabular data, providing statistics for each hop
Graphically manage IP SLA VO by configuring the tests and displaying results
Monitor and troubleshoot performance of specific types of critical voice, video, and data traffic
View performance monitoring, DSCP RTP SRC, and jitter information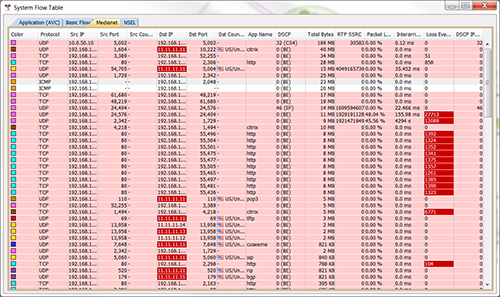 LiveAction displays Medianet data in a tabular view, providing statistics for each hop.
---
Pricing Notes:
Pricing and product availability subject to change without notice.