Cisco Secure Firewall Threat Defense Virtual

Experience the same security capabilities and threat defense as physical firewalls delivered in a flexible, virtualized form factor for public or private dynamic environments.
Featured Products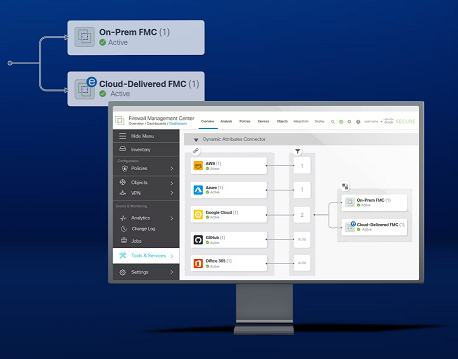 Maintain cloud agility with unified security controls across AWS, Microsoft Azure, Google Cloud Platform (GCP), Oracle Cloud Infrastructure (OCI), and more.
Learn More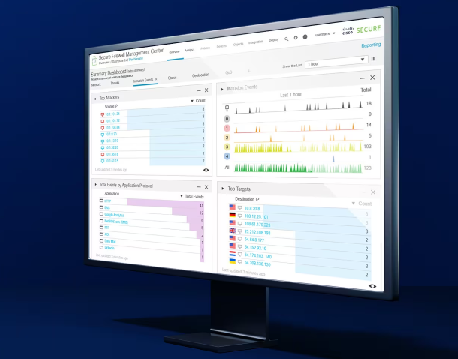 Reduce complexity and bring consistency to your physical, cloud, and hyperconverged environments.
Learn More
Overview
Today, organizations rely on a mixture of physical and virtual control points to meet their network security needs. They need the flexibility to deploy different physical and virtual firewalls across a wide range of environments while still maintaining consistent policy across branch offices, corporate datacenters, and all points between. From data center consolidation to office relocations, mergers and acquisitions, as well as seasonal peaks in demand on your applications, Cisco's virtual firewall portfolio helps you simplify security management with the convenience of unified policy and the flexibility to deploy everywhere.
Cisco® Secure Firewall Threat Defense Virtual (formerly FTDv/NGFWv) combines Cisco's proven network firewall with Snort IPS, URL filtering, and malware defense. It simplifies threat protection with consistent security policies across physical, private, and public cloud environments. Get deep visibility into your network and quickly detect threat origin and activity. Then, stop attacks before they impact your operations.
Product overview
Secure Firewall Threat Defense Virtual is the virtualized option of our popular Secure Firewall Threat Defense (formerly FTD) solution. Prioritize threats with automated risk rankings and impact flags to focus your resources on events requiring immediate action. License portability provides flexibility to move from your on-premises private cloud to public cloud while maintaining consistent policy and unified management across all of your appliances. Cisco Smart Software Licensing makes it easy to deploy, manage, and track virtual firewall instances.
Benefits
Automated risk ranking and impact flags
Prioritize threats by gaining comprehensive visibility of your environment. Reduce the noise and volume of events to focus on high-impact alerts requiring immediate action. Set rule recommendations that correlate host profiles with a level of vulnerability to automate impact analysis and contextualize the data, leveraging the best-of-breed Snort 3 IPS.
License portability across clouds
Deploy appliances everywhere, from your data center to your branch office, with the portability of one license to support virtual and physical solutions across public or private clouds (VMware, KVM, OpenStack, Amazon Web Services (AWS), Microsoft Azure, Google Cloud Platform (GCP), Oracle Cloud Infrastructure (OCI), government clouds) and hyperconverged infrastructure.
Unified management and automated threat correlation
Stop more threats by containing known and unknown malware with our IPS license, Malware Defense license and URL Filtering license. Reduce the complexity of managing multiple security products through a unified management of integrated tools.