Cisco Catalyst PON 8-port Switch

Make refreshing your passive optical network (PON) easy

Cisco Products
Cisco Catalyst PON Series
Cisco Catalyst PON 8-port GPON OLT Switch, 4 GE Combo ports (Copper RJ45 + SFP optical), 2 10GE SFP+
#CGP-OLT-8T
List Price:
$13,082.36
Our Price: $8,734.15
More pricing below, click here!
Cisco Catalyst PON Series Switches:
With enterprise-grade features such as power and uplink redundancy, Power over Ethernet (PoE+) and simple, low-cost operations, the Cisco Catalyst PON Series gives you what you need today, in a simple, safe, and cost-effective GPON solution.
Extend intent-based networking everywhere
Cisco Catalyst PON Series switches extend the power of intent-based networking. With its family pedigree, Catalyst PON Series switches offer Competitive network solution – it is high performance, simple structure, and easy maintenance.
As foundational building blocks for the Cisco Digital Network Architecture, Catalyst PON Series switches help customers simplify complexity, optimize IT, and reduce operational costs by leveraging intelligence, automation and human expertise. It provides security features that protect the integrity of the hardware as well as the software and all data that flows through the device, giving you what you need now with investment protection on future innovations.
With GPON feature support, bandwidth up to 108 Gbps, double uplink module, power redundancy, ONT PoE+ capability and high aggregation capacity, Catalyst PON Series switches are the industry's All-Optical solution with differentiated resiliency and progressive architecture for cost-effective optical network access.
CGP-OLT products are compact and high-density network aggregation devices, meeting the requirements of ITU-T G.984 and relative GPON standards, with high access capacity, carrier-class reliability and powerful security function.
CGP-ONT products provide access for comprehensive services, including High-Speed Internet, Video, VoIP, CCTV and CATV to the subscribers in FTTx application with powerful interoperability and stability.
All services over one optical network
Compact and high-density for various scenarios
1RU for easy and quick installation
Easy management and maintenance
Up to 16 ports of GPON access capability
Redundant power supply and uplinks
Flexible downlink options with data, video, voice, CATV, PoE+, Wi-Fi
Integrated CPU offers customers optimized scale with better cost structure
Template-based configurable allocation of Layer 2 forwarding, Access Control Lists (ACLs), and Quality of Service (QoS) entries

Lower TCO
Fewer cables and lower power consumption

Efficient and scalable structure
Variable splitting ratios that scale as needed while reducing bottlenecks

Enhanced privacy and security
Higher security and privacy at the physical level, data level, and end-user port

Simple network management
Centralized configuration and monitoring of end-to-end devices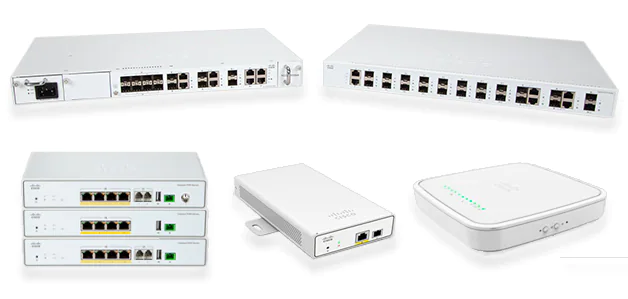 Features and Benefits:
Passive Optical Network
Passive element is stable, easy to maintain without failure.
All-Optical has high bandwidth and great potential for bandwidth upgrade in the future, which is the development trend of bearer network.
Simple Network, load balancing and end-to-end network management for easy maintenance.
High Performance
The platform adopts all-optical network, which has large bandwidth capacity for carrying multiple services. It has good expansibility and network upgrade space, which is in line with the network development trend.
Large bandwidth, the maximum bandwidth of a single user can reach 2500Mbps.
One fiber carrying multiple services, supporting voice, video, security, Internet and other services.
High Reliability
Support type B protection, backup and disaster recovery protection for PON port.
Power redundancy and dual uplink routing to avoid single point of network failure.
IEEE 802.1w Rapid Spanning Tree Protocol (RSTP) provides rapid spanning tree convergence independent of spanning tree timers and also offers the benefit of Layer 2 load balancing and distributed processing.
IEEE802.3AD Link Aggregation Control Protocol (LACP) provides multiple links binding to achieve uplink backup.
QoS
The platform provides end-to-end QoS guarantees. Through the comprehensive application of congestion management, priority marking, queue scheduling and traffic rate limiting/shaping, it can meet the user's service quality requirements and create a high-quality network for customers.
Service quality guarantee: Based on the IEEE 802.1p protocol, different service class CoS (Class of Service) values are set according to different service types, and differentiated priority processing methods are provided to improve the network quality index such as delay time, jitter, and packet loss rate. Different traffic classifications have different priorities, and different queues such as SP (Strict Priority) and WRR (Weighted Round Robin) are used to perform queue scheduling of data flows for improving the services quality.
Bandwidth guarantee: User bandwidth is guaranteed by the application of DBA (Dynamic Bandwidth Assignment) mechanism and the traffic rate limiting/shaping function. Generally, the VoIP service is set to a fixed bandwidth, the IPTV and video services are set to ensure bandwidth, and the high-speed Internet service is set to the maximum bandwidth. The data stream is limited and shaped by a plurality of line templates to ensure bandwidth guarantee.
Quick Installation and Deployment
Automatic data configuration and delivery, fast service opening.
Low-energy equipment to save energy, reduce emissions and protect the environment.
Easy Maintenance
The whole process of passive optical connection makes the network topology stable and reliable, and the fault point is greatly reduced. The network management system can directly manage the user ports of the ONT, provide end-to-end QoS service guarantees for the entire network, and implement end-to-end network management, which reduces the pressure and intensity of operation and maintenance, while improves operation and maintenance efficiency.
Cisco PON Manager is an embedded GUI-based device-management tool that provides the ability to provision the device, to simplify device deployment and manageability, and to enhance the user experience. It supports Alarm, Performance, Data Configuration and Delivery, Security, Log, Terminal Management and software batch upgrade functions.
Specifications:
CGP-OLT-8T
CGP-OLT-16T
Configurations
Downlinks total PON ports
8 GPON ports
16 GPON ports
Uplinks Configuration GE Ethernet
4 Gigabit Combo ports (Copper RJ45 + SFP optical)
4 Gigabit Combo ports (Copper RJ45 + SFP optical)
Uplink configuration 10G Ethernet
2 SFP+
2 SFP+
Management Console
RJ45 Console, OOB GE, RJ45 Alarm
RJ45 Console, OOB GE
Default primary AC power supply
PWR-OLT8-80WAC
PWR-OLT16-100WAC
Optional secondary power supply
PWR-OLT8-80WAC or PWR-OLT8-72WDC
PWR-OLT16-100WAC or PWR-OLT16-100WDC
Fans
modular
fixed
Performance and scalability
Switching Capacity
78Gbps
108Gbps
Forwarding Rate
65Mpps
95Mpps
Total number of MAC addresses
32k
64k
Total number of IPv4 routing table
2k
2k
Total number of ARP table
8k
8k
VLAN IDs
4k
4k
T-CONT of each PON port
768
768
Gemport of each PON port
3,072
3,072
ONT Ranging Logical Distance
60km
60km
ONT Ranging Physical Distance
20km
20km
Splitter Ratio
1:64 recommended
Up to 1:128
1:64 recommended
Up to 1:128
Network Protection Mode
Type B
Type B
ONT Authentication
SN mode
Password mode
SN+Password mode
LOID mode
LOID+LOID Password mode
SN mode
Password mode
SN+Password mode
LOID mode
LOID+LOID Password mode
QoS scale entries
SP, WRR, SP+WRR, cos-map, dscp-map
Queue: 8
SP, WRR, SP+WRR, cos-map, dscp-map
Queue: 8
ACL scale entries
2K
2K
Jumbo frames
9,220 bytes
9,220 bytes
DRAM
Switch-1GB DDR3
PON CPU-256MB DDR3
PON ICF0- 512MB DDR3
Switch-1GB DDR3
PON CPU-256MB DDR3
PON ICF0- 512MB DDR3
PON ICF1- 512MB DDR3
Flash
32MB
32MB
Dimensions
Dimensions (H x W x D)
1.7 x 17.3 x 10.8 in (4.4 x 44.0 x 27.5 cm)
1.7 x 17.3 x 15.0 in (4.4 x 44.0 x 38.0 cm)
Weight
9.9 lbs (4.5 kg)
16.8 lbs (7.6 kg)
Environmental Ranges
Acoustic noise
LpA: 45.6 dB max with AC power supply
LpA: 44.4 dB max with AC power supply
Mean time between failures (hours)
340,000
330,000
Connectors
Connectors and cabling

1000BASE-T ports: RJ-45 connectors, 4-pair Cat 5E UTP cabling
1000BASE-T SFP-based ports
100BASE-FX, 1000BASE-SX, -LX/LH, SFP transceivers: LC fiber connectors (single-mode or multimode fiber)
10GBASE-SR, LR, LRM, SFP+ transceivers: LC fiber connectors (single-mode or multimode fiber)
GPON SFP connector
Ethernet management port: RJ-45 connectors, 4-pair Cat 5 UTP cabling
Management console port: RJ-45-to-DB9 cable for PC connections

Power connectors
Internal power supply connector: The internal power supply is an auto-ranging unit. It supports input voltages between 100 and 240 VAC. Use the supplied AC power cord to connect the AC power connector to an AC power outlet.
Management and Standards Support
Management

8021xMIB
ciscoMasterMib
dot3OAM-MIB
ENTITY-MIB
garpMib
gbnDeviceOEM-MIB
gbnDevicePoe-MIB
gbnDeviceStack-MIB
gbnDeviceSWAPI-MIB
gbnDeviceSwitch-MIB
gbnL2Dhcp6Snooping-MIB
gbnL2DhcpSnooping-MIB
gbnL2PortSecurity-MIB
gbnL2PppoePlus-MIB
gbnL2QACL-MIB
gbnL2Switch-MIB
gbnL3-MIB-vr
gbnL3-MIB
gbnL3DhcpRelay-MIB
gbnL3If-MIB
gbnL3Igmp-MIB
gbnL3IPPool-MIB
gbnL3Ospf-MIB
gbnL3Pim-MIB
gbnL3PimBsr-MIB
gbnL3Rip-MIB-vr
gbnL3Rip-MIB
gbnL3RouteCommon-MIB
gbnPlatformChassis-MIB
gbnPlatformGNLink-MIB
gbnPlatformOAM-MIB
gbnPlatformOAMMailalarm-MIB
gbnPlatformOAMSsh-MIB
gbnPlatformOAMSyslog-MIB
gbnPlatformOAMTelnet-MIB
gbnPlatformSntpClient-MIB
gbnServiceCM-MIB
gbnServiceMAC-NOTIFICATION-MIB
gbnServiceMACAUTHEN-MIB
gbnServiceRADIUS-MIB
gbnServiceRMON-MIB
gbnServiceTACACSPLUS-MIB
gerpMib
GPON-MIB
IANA-ADDRESS-FAMILY-NUMBERS-MIB
IANA-ENTITY-MIB
IANAifType-MIB
INET-ADDRESS-MIB
IP-MIB
lldpMib
lldpPrivate-MIB
MGMD-STD-MIB
mstpMib
ngponMib
stpMib
TCP-MIB
UDP-MIB
UUID-TC-MIB

Standards

ITUT G.984.1
ITUT G.984.2
ITUT G.984.3
ITUT G.984.4
ITUT G.988
IEEE 802.1w
IEEE 802.1x Authentication
IEEE 802.3af
IEEE 802.3at
IEEE 802.3ad
IEEE 802.1D Spanning Tree Protocol
IEEE 802.1p CoS prioritization
IEEE 802.1Q VLAN
IEEE 802.3ab 1000BASE-T specification
IEEE 802.3z 1000BASE-X specification
IEEE 802.3ae
IEEE 802.11b/g/n/ac
RMON I and II standards
SNMPv1, v2c, and v3

Safety and Compliance
Safety certifications

IEC 60950-1:2005
IEC 62368-1:2014

Electromagnetic emissions certifications

EN55032:2015
EN55035-2017
EN61000-3-2:2014
N61000-3-3:2013
AS/NZS CISPR 32:2015
EN 300386 V2.11
PART 15B,ICES-003:ISSUE 6
VCCI-CISPR 32:2016

Environmental
Reduction of Hazardous Substances (ROHS) 5
OLT
Measured P(W)
Half port traffic
Full port traffic
No link
SKU
FEP
Input
100M
500M
1G
100M
500M
1G
CGP-OLT-8T
80W
220VAC
43.9
43.9
44.1
51
51.3
51.8
37.0
110VAC
44.6
44.7
44.9
51.4
51.9
52.2
36.5
CGP-OLT-16T
100W
220VAC
52.7
53.2
54.1
64.9
65.6
66.6
40.3
110VAC
53.2
53.6
54.3
66.0
66.7
67.8
40.5
Pricing Notes:
Pricing and product availability subject to change without notice.
Cisco Products
Cisco Catalyst PON Series
Cisco Catalyst PON 8-port GPON OLT Switch, 4 GE Combo ports (Copper RJ45 + SFP optical), 2 10GE SFP+
#CGP-OLT-8T
List Price:
$13,082.36
Our Price: $8,734.15