Cisco Security Analytics

Take back control. Leverage integrated analytics
Take back control. Leverage integrated analytics
Reduce detection times, increase cybersecurity team output, and ease alert fatigue with security products that are all integrated through Cisco SecureX.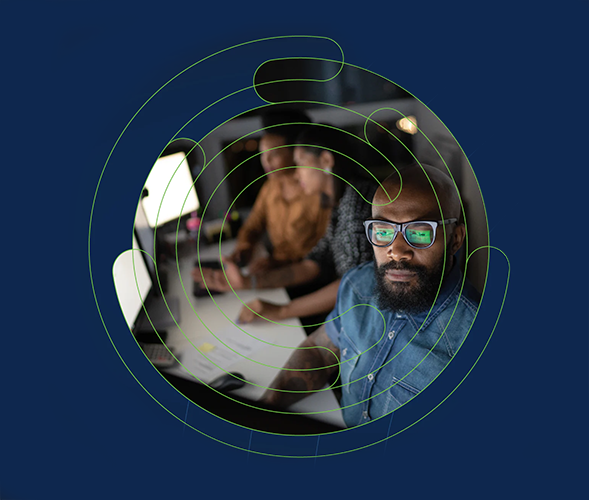 Comprehensive, analytics-driven coverage
Pre-emptive threat blocking, insightful machine learning, quicker detection, and industry-leading threat intelligence: Cisco security analytics has all the angles covered.
Secure network and cloud infrastructure
When your security can weather any storm, you can take full advantage of your network and the cloud. Process billions of network sessions, target anomalies, and display critical alerts—even in encrypted traffic.
Secure user access
Work confidently by developing a baseline for normal access, then analyze each new access attempt to spot anomalous behavior. Gain insight into threats such as account takeover, access abuse, and compromised insiders.
Secure applications
Get complete in-depth visibility into application components, communications, and dependencies to enable faster threat detection and consistent network microsegmentation.
Secure endpoints
Handle known and unknown threats. Identify malicious files and activities based on the traits of known malware. Machine learning capabilities help detect never-before-seen malware at the point of entry.
---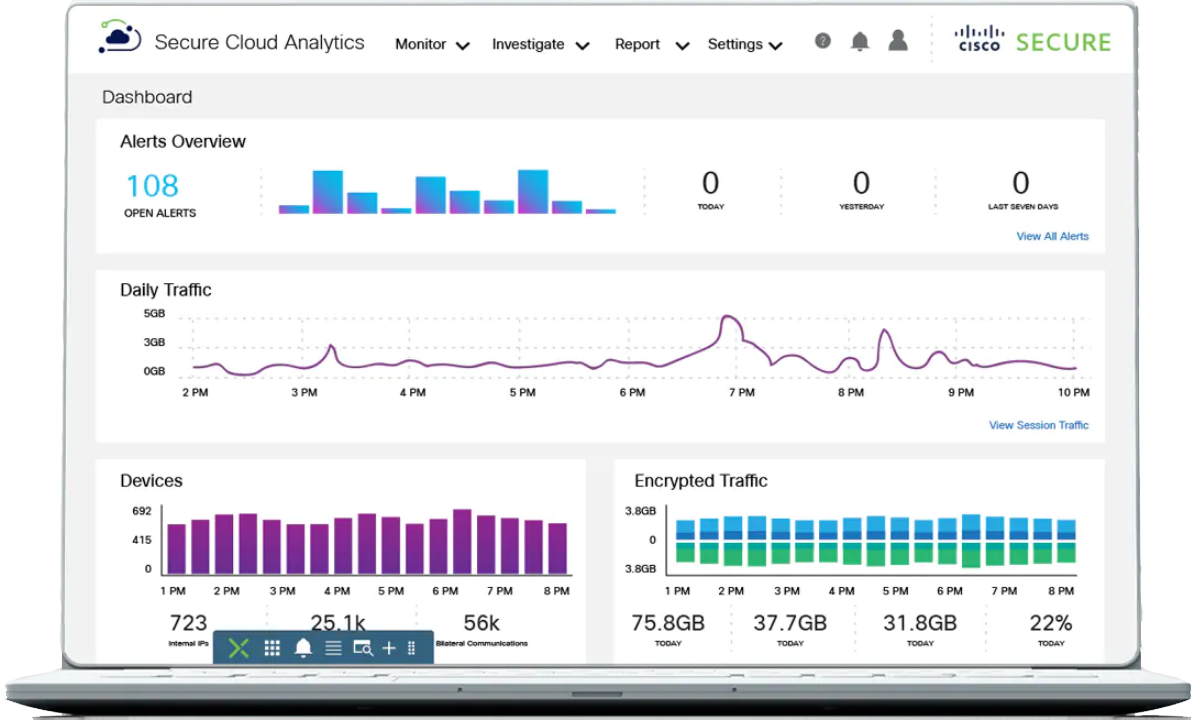 Detect, protect, and streamline your defenses
Analytics products
Cisco Secure Network Analytics
There's no place to hide. Detect threats across private and public multicloud environments, even in encrypted traffic.
Cisco Secure Cloud Analytics
Say goodbye to internal and external threats with cloud-delivered network traffic analytics.
Cisco Secure Malware Analytics
Keep malware at bay with advanced sandboxing and threat intelligence in one simple solution.
Cisco Security Analytics and Logging
Combined security logs paint an accurate security picture, at a glance, across all networks and devices.
Products with analytics built in