Cisco Security Service Edge (SSE)

The key to simplified secure access from anything to anywhere
Protect users and resources anywhere work is done
Safeguard your workforce and defend critical assets from multiple attack vectors with a converged set of security services delivered from the cloud.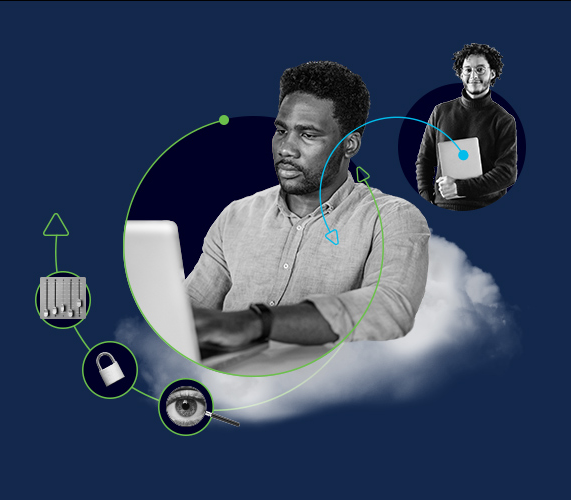 Security Service Edge (SSE) explained
SSE solutions help organizations provide secure connectivity for hybrid workforces, while protecting corporate resources from cyberattacks and data loss. Cisco SSE unifies multiple security functions into a cloud service to protect users and infrastructure from threats. Cisco SSE enables you to:
Protect users, applications, and resources anywhere
Achieve a higher level of consistent security
Tighten control and compliance
Expand visibility into cloud applications and shadow IT
Improve user experience and productivity
Simplify deployment and management
---
Secure your hyper-distributed environment
Cisco SSE cloud-based architecture provides industry-leading security, performance, scalability, and resilience. It resides between users and the apps and data they access, wherever they are.
Consolidate security functions
Deepen protection with a cloud security service that combines secure web gateway (SWG), cloud access security brokers (CASB), cloud firewall, DNS-layer security, data loss prevention (DLP), and remote browser isolation (RBI).
Simplify the user experience
Help users and devices, including those that are unmanaged, securely connect with confidence to the internet and mission-critical applications.
Deliver security for a hybrid world
Continuously apply granular access controls and security policies for deep security threat protection and tight compliance control.
Streamline IT operations
Use a single, cloud-managed console to enable simplified deployment, management, and optimization of your hyper-distributed environment.
Secure Service Edge Video
Through its features and technologies, SSE can protect your organization from cybersecurity threats, can scale easily, and can reduce complexity — no matter where employees log in. Learn about the key benefits and features of SSE.

Start your SSE journey today
Cisco+ Secure Connect
Securely connect people, devices, and apps from anywhere with a unified secure access service edge (SASE) as-a-service solution.
---
What is Security Service Edge?
Security Service Edge (SSE) is a collection of security functions based in the cloud. These functions — which could include secure web gateway (SWG), zero trust network access (ZTNA), firewall-as-a-service technologies, and cloud access security broker (CASB) — help manage secure access to websites and apps from anywhere users are accessing them.
Gartner introduced SSE in 2021, and defined it as a group of technologies that secure access to the web, cloud services and private applications. Capabilities of SSE listed by Gartner include threat protection, data security, access control, security monitoring, and acceptable-use control enforced by network-based and API-based integration.
How SSE helps an evolving workplace
New challenges are surfacing for IT and security teams as workforces become increasingly distributed. As more and more users connect to company networks from anywhere that has an internet connection, more data is being trafficked outside of traditional on-premise data centers, creating security gaps that legacy network architectures aren't built to handle.
Through its features and technologies, SSE can protect your organization from cybersecurity threats, can scale easily, and can reduce complexity — no matter where employees log in.
Key Features & Benefits
Simplify adoption and deployment of security policies
Bypass VPNs, increasing security and reducing unauthorized access
Protect all users from ransomware and other types of advanced malware
Monitor and track users across your network
Provide fast and dependable connectivity to the web, the cloud, and private apps
What's the difference between SASE and SSE?
In 2019, Gartner coined a term that's taken the IT and security landscape by storm — Secure Access Service Edge (SASE). SASE is the broader convergence of both security and networking capabilities into one single cloud-delivered service. Think of SSE as SASE, minus the network component.
A commonly asked question is whether an organization should deploy SSE or move towards a full SASE deployment. The answer may vary by each organization's own unique needs.
However, when the additional security features of SSE are paired with the enhanced connectivity features of SASE, your organization gets a truly holistic solution that keeps you protected from threats while boosting network performance.
A full SASE solution makes it easier than ever to scale up or down an increasingly distributed workforce. While moving towards SSE may be a first step, journeying beyond SSE to include the network component may be in the best interest of organizations in a hybrid world.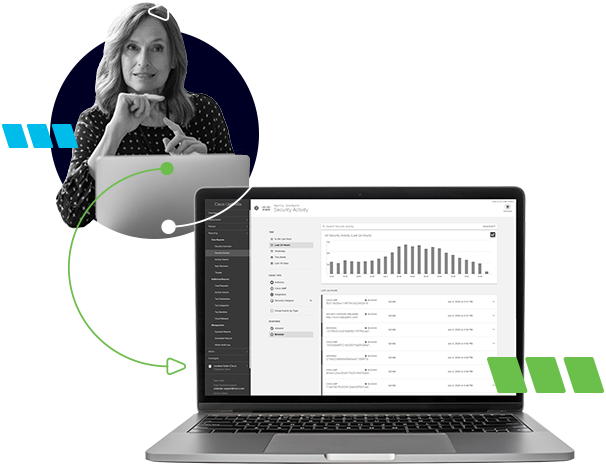 Getting started: Cisco Umbrella and SSE
Unlock the power of SSE within your organization – partner with Cisco Umbrella to simplify your security and make your life easier.
Cisco Umbrella can get you started. Umbrella provides stress-free cloud security for your organization and can initiate your journey towards a SSE solution, starting today.