Cisco Catalyst Micro Switches

Just what you need, right where you need it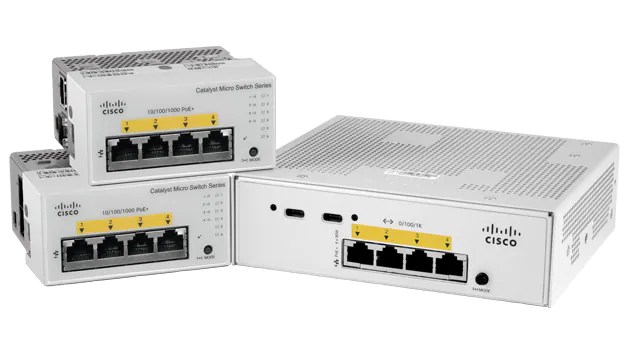 Offering enterprise-class security, management and reliability, Catalyst Micro Switches are optimized for smart buildings and fiber-to-the-office (FTTO) networks. They're the smart choice for delivering copper or fiber connectivity directly to the end device.
Catalyst Micro Switches are ideal for FTTO networks in new buildings and major retrofits. Use in PoE-powered workspaces with integrated USB-C ports right on the switch. Deploy them in widespread network environments, such as airports and stadiums.

Enhanced security
Protect information and infrastructure with advanced security features and Cisco Software-Defined Access integration.
Simple deployment
Easily install and provision the switches with snap-in mounting hardware and Cisco Plug and Play.

Reliable Power over Ethernet
PoE+ with Perpetual PoE features provides reliable power over data cabling for Internet of Things (IoT) devices.

Advanced management
Support for Cisco DNA Center means you can manage the entire network through a single pane of glass.
Cisco Catalyst Micro Switch Series models
Cisco Catalyst Micro Switches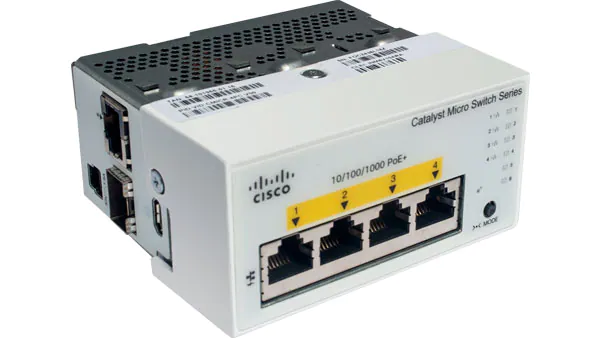 Mountable in the wall, in a duct, or on a DIN rail
4 ports of Gigabit Ethernet
1 x SFP + 1 x Cu or 2 x SFP uplinks
PoE+ passthrough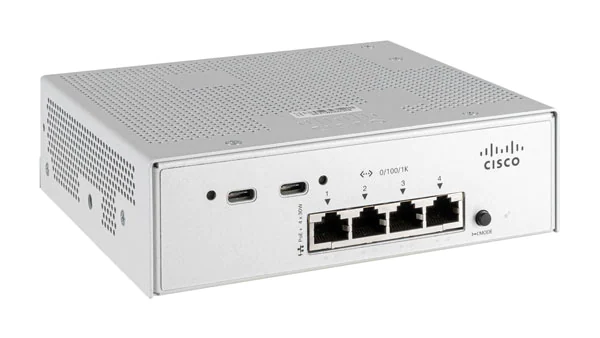 Mountable on a desk, under a table, or on a wall surface
4 ports of Gigabit Ethernet
2 USB-C ports
PoE+ passthrough