Cisco Cyber Vision

Gain visibility on industrial networks, understand your OT security posture, improve operations efficiency, and extend IT security to OT
Actionable insights to secure your industrial networks
Gain visibility on your industrial IoT and ICS, so your IT and OT teams can work together to boost OT security, maintain uptime, and improve operational efficiency.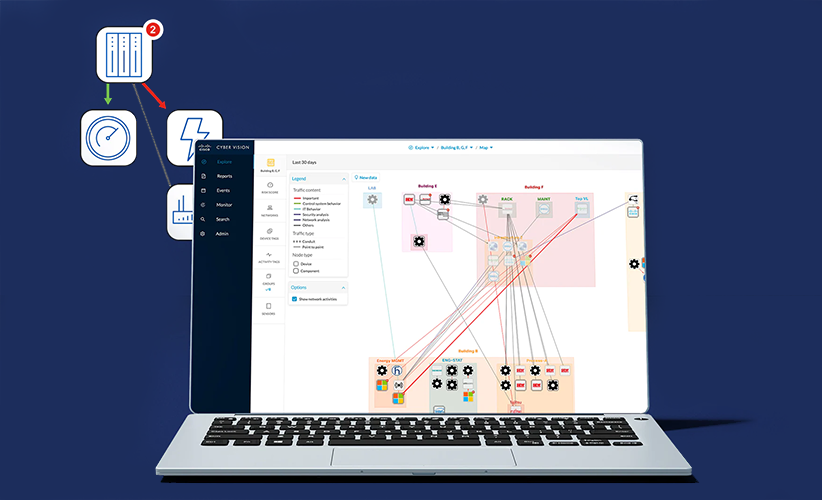 Cisco Cyber Vision enables organizations to ensure the continuity, resilience, and safety of their industrial operations by providing continuous visibility into their Industrial Control Systems (ICS) to understand their security posture, improve their industrial networks efficiency, and extend IT security to their industrial operations.
---
You can't secure what you can't see
Cisco Cyber Vision gives you an in-depth view of your operational technology (OT) security posture—and it couldn't be easier to deploy at scale.
Know what's in your industrial network
Identify all your industrial assets and see how they're communicating. Cyber Vision builds visibility into your network infrastructure, so deployment is simple, even at massive scale.
Shrink your OT attack surface
Know what actions to prioritize by understanding your OT security posture. Cyber Vision spotlights devices that need immediate attention and suggests solutions.
Boost operational efficiency
Reduce downtime and improve your network's performance by monitoring OT events, identifying communication problems, and troubleshooting issues faster.
Extend IT security to OT
Cyber Vision feeds your IT security tools with information on OT assets and events, making it easier to manage risks and enforce security policies throughout your network.
Discover how OT visibility helps to secure operations.
Cisco Cyber Vision has been specifically developed for OT and IT teams to work together to ensure production continuity, resilience and safety.
Cyber Vision now also available in Cisco loT Operations Dashboard
Gain visibility into distributed operations with the extended reach of a cloud-based solution. Connect, maintain, and secure industrial assets with Cisco loT Operations Dashboard.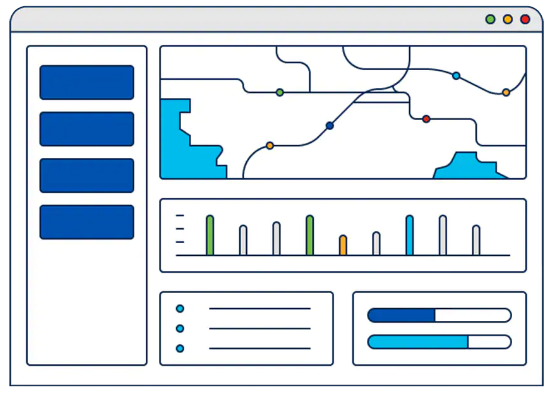 OT visibility meets the power of IT security
Prevent attacks from spreading
Enforce ISA99/IEC62443-3-3 zones and conduits with dynamic network segmentation, using Cyber Vision with Cisco ISE.
Unify OT and IT security
Bring IT/OT investigation and remediation together by adding your OT to your SIEM, SOAR, and XDR platforms.
Get OT context in your IT apps
Extend Cyber Vision's OT intelligence to your IT applications, with out-of-the-box integrations and a rich API.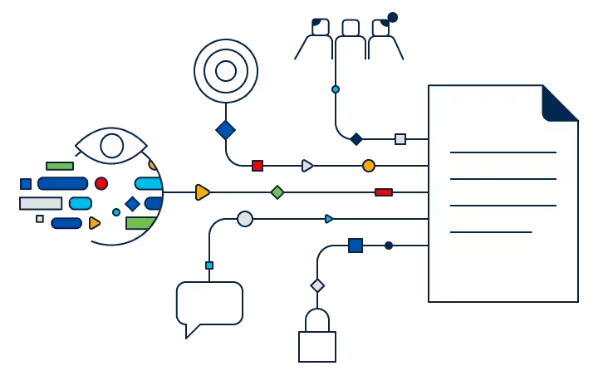 If you've got a Cisco Enterprise Agreement, it's easy to get Cisco Cyber Vision
Your Cisco Enterprise Agreement just got even better. Include Cisco Cyber Vision to protect and optimize your industrial operations, just as you do your data.
---
Overview:
The deeper integration between IT, cloud, and industrial networks is exposing your Industrial Control Systems (ICS) to cyber threats. As you begin to capture the benefits of your industry digitization efforts and start deploying Industrial Internet of Things (IIoT) technologies, you need a cybersecurity solution to help you ensure the continuity, resilience, and safety of your industrial operations.
Cisco Cyber Vision has been specifically designed for industrial organizations to gain full visibility into their industrial networks, providing precise information on their OT security posture so they can build secure infrastructures, drive regulatory compliance, and enforce security policies to control risks.
Cisco Cyber Vision combines a unique edge monitoring architecture and deep integration with Cisco's leading security portfolio. Built into your Cisco industrial network equipment, it can be easily deployed at scale to monitor your industrial assets and their application flows in real time. It is the ideal solution to feed your IT Security Operations Center (SOC) with OT context, so you can build a unified IT/OT cybersecurity architecture.
Security built into your industrial network
Cisco Cyber Vision's unique edge computing architecture embeds security monitoring components within our industrial network equipment. There's no need to source dedicated appliances and think about how to install them. There's no need to build an out-of-band network to send industrial network flows to a central security platform. Cyber Vision enables the industrial network to collect the information required to provide comprehensive visibility, analytics, and threat detection. Network managers will appreciate the unique simplicity and lower costs of the Cyber Vision architecture for deploying OT security at scale.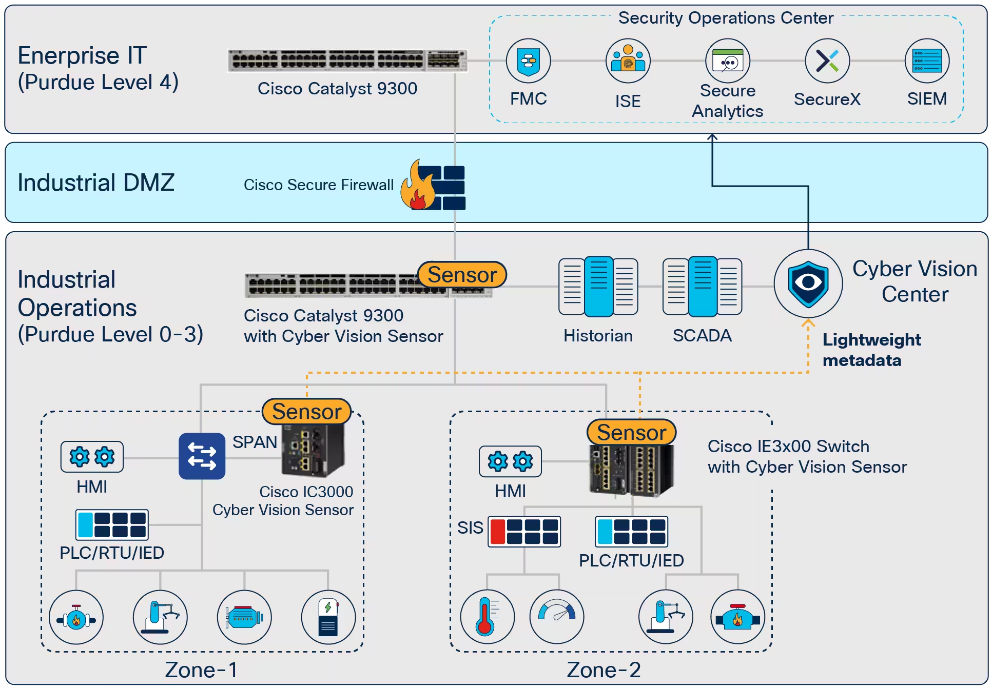 Cyber Vision's network sensors provide the flexibility for gaining visibility at scale without impacting network performance
Comprehensive visibility
Cyber Vision leverages passive and active discovery mechanisms to identify all your assets, their characteristics, and their communications. Active discovery queries are extremely precise and nondisruptive. They use the semantic of the protocols at play to gather details on all your industrial assets, including Windows-based systems. Because queries are initated from Cyber Vision sensors embedded in Cisco network equipment forming the industrial network, they are not blocked by firewalls or NAT boundaries, resulting in comprehensive visibility.
This wealth of information on assets, communication maps, and operational and security events can be access by local OT and IT team members. It can also be aggregated in a Cyber Vision Global Center, for large organizations to gain global visibility across all sites and drive governance and compliance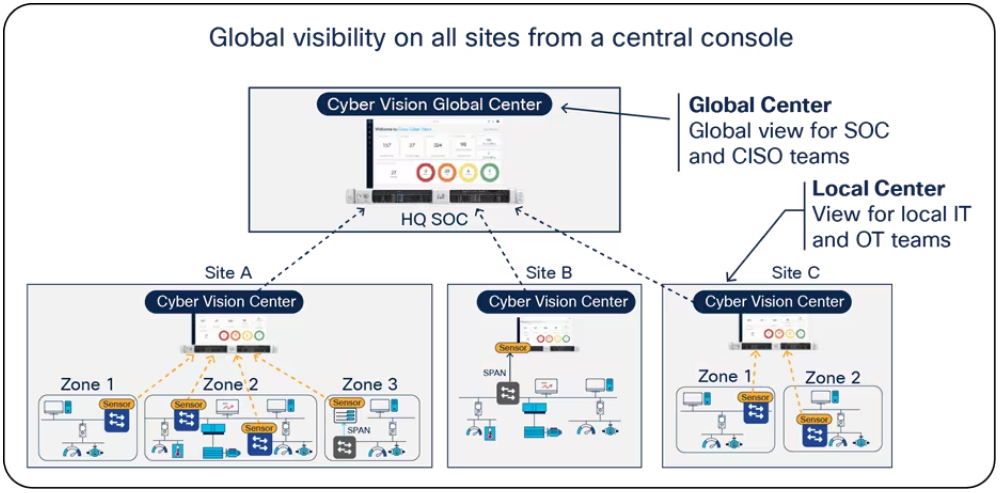 Cyber Vision leverages a nonintrusive edge architecture to offer detailed information to local and global stakeholders
Security posture
Cisco Cyber Vision combines protocol analysis, intrusion detection, vulnerability detection and behavioral analysis to help you understand your security posture. It automatically calculates risk scores for each component, device and any specific parts of your operations to highlight critical issues so you can prioritize what needs to be fixed. Each score comes with guidance on how to reduce your exposure so you can be proactive and build an improvement process to address risks.
Cyber Vision's detection engine leverages threat intelligence from Cisco Talos, one of the world's leading cybersecurity research team and the official developer of Snort signature files. The Cyber Vision threat knowledge base is updated every week to include the latest list of asset vulnerabilities and IDS signatures.
Operational insights
Cisco Cyber Vision automatically uncovers the smallest details of the production infrastructure: vendor references, firmware and hardware versions, serial numbers, rack slot configuration, etc. It identifies asset relationships, communication patterns, and more. Information is shown in various types of maps, tables, and reports.
Cisco Cyber Vision gives OT engineers real-time insight into the actual status of industrial processes, such as unexpected variable changes or controller modifications, so they can quickly troubleshoot production issues and maintain uptime. Cyber experts can easily dive into all this data to investigate security events. Chief information security officers have all the necessary information to document incident reports and drive regulatory compliance.
The product uses tags to highlight asset roles and communication contexts, so that any OT and IT team member can easily understand the industrial infrastructure and operational events, regardless of the asset brand or references. IT teams can then work with OT staff to drive best practices such as patching vulnerable assets, tracking default password uses, improving network segmentation, and more.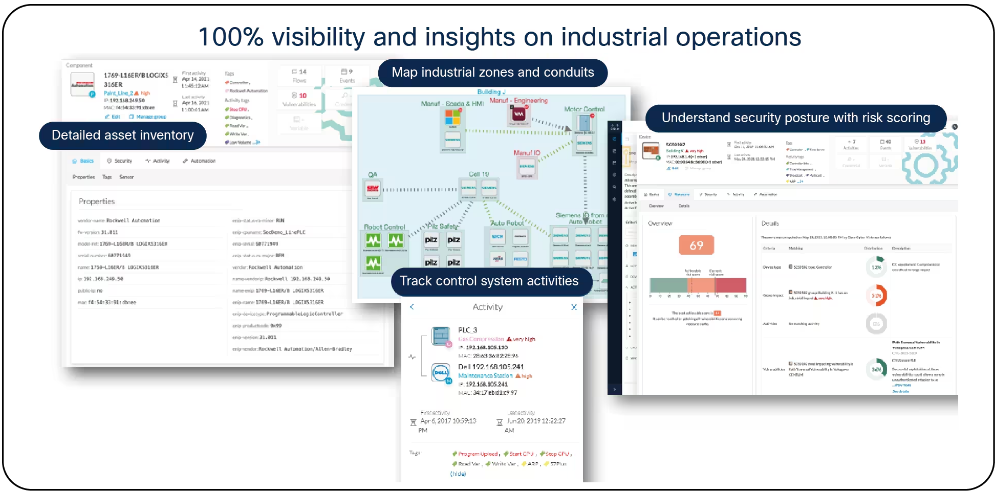 Gain operational insights into your assets, industrial processes, communication flows and your security posture
IT security integrations
Cyber Vision's detailed asset inventory and visibility into OT events provide value to both operations and IT security teams. Out-of-the-box integrations with Cisco's security portfolio, as well as with a broad set of third-party solutions, extend Cyber Vision's insight to risk and compliance monitoring and reporting, security policy enforcement, and much more. It extends the IT SOC to the OT domain.
Cyber Vision integrates seamlessly with leading SIEM systems such as IBM QRadar or SPLUNK so security analysts can trace industrial events in their existing tools and start correlating OT/IT events. Leveraging Cyber Vision's rich API, IT and OT teams can feed any existing tool with deep knowledge on industrial assets, network traffic, and security posture.

Cyber Vision extends your IT security operations to OT by feeding your existing tools with context on industrial assets and events
Cisco SecureX
Are you seeing an abnormal behavior in Cisco Cyber Vision? Just click the "Investigate in SecureX" button to pivot to Cisco SecureX™ and run a deeper investigation on any observables (IP and MAC addresses, usernames, hostnames, URLs, and more). SecureX leverages intelligence from Cisco Secure Endpoint, Secure Network Analytics, Secure Firewall, Umbrella, and more, to give you a complete view of threats and activities across your IT and OT networks. And if you are not familiar with threat investigation, you can promote to SecureX an event detected by Cyber Vision for an analyst to investigate and launch remediation via specific playbooks and custom workflows. The SecureX ribbon always available on the Cyber Vision user interface makes it even easier to create a case and launch investigations.
Cisco Identity Services Engine (ISE)
Extend software-based network segmentation policies to your industrial control network and start enforcing zero trust security. Cyber Vision shares discovered host, protocol, communications patterns, and more with Cisco ISE through pxGrid to extend ISE's awareness and policy enforcement into the control network. Cisco ISE can also leverage asset groups created by control engineers in Cyber Vision to automatically build secure zones and drive dynamic micro-segmentation of the industrial network. Just move an asset to another group in Cyber Vision to have ISE automatically apply the corresponding security policy to this asset.
Cisco Secure Network Analytics (Stealthwatch)
Extend behavioral analytics by looking at telemetry from your network infrastructure. Cisco Secure Network Analytics uses Cyber Vision insights to add context to the network flows it monitors and speed up incident response and forensics by pinpointing ICS assets on alarms.
Cisco Secure Firewall (Firepower)
Network segmentation is a key pillar to securing your network and protecting critical processes. Cyber Vision enriches host information in Cisco Secure Firewall to provide additional context in firewall policies. This context gives you laser-focused control of your network segmentation, as well as the ability to terminate unsanctioned sessions.
REST API
Cyber Vision exposes functionality and data access through a REST API. This allows for custom integration of third-party and homegrown applications for compliance and risk reporting, system and event monitoring and dashboards, and more. The built-in API Explorer offers a friendly user interface to build your own API calls, test them, and generate code easily. Out-of-the-box integrations are available such as with ServiceNow OT Management.
Common Event Format (CEF)
Cyber Vision discovery and event data may be output in Common Event Format (CEF) syslog for consumption by any number of third-party applications such as Configuration Management Databases (CMDBs), SIEM solutions, Security Orchestration, Automation, and Response (SOAR) platforms, and more. Free add-ons are available for easy integration with IBM QRadar and Splunk OT.