Cisco Secure Hybrid Work

Enable security everywhere, so you can empower work anywhere
Enable security everywhere, empower work from anywhere
Empowered workforces run on hybrid solutions that unify security and connections at scale for a seamless experience.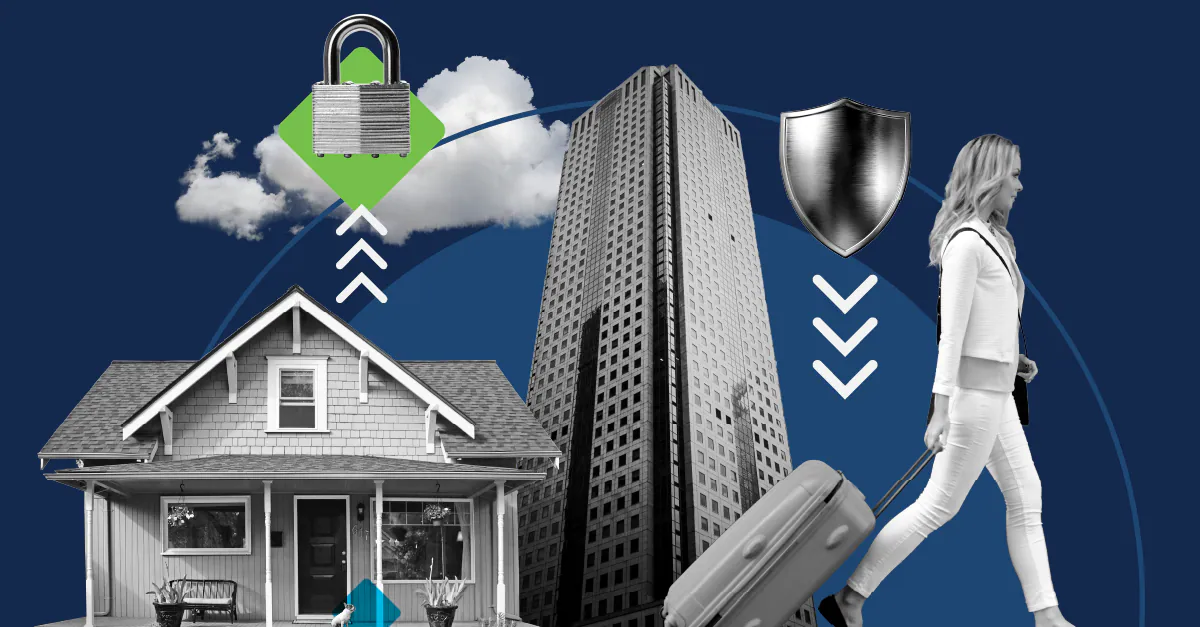 Security that grows with your workforce demands
Workers want to be confident that they have secure access to your network from anywhere, and you want to safeguard your business amid unpredictable threats. Cisco Secure Hybrid Work lets you create a secure, consistent environment that extends from the office to everyone who connects to your network. This unified security solution authenticates identities before granting access to your network and apps, from anywhere workers log in, and scales as your business grows.
---
Deep visibility and control across hybrid environments
Zero trust for hybrid workforce
Access without compromising security
Workers are logging in to your network from everywhere, increasing the threat landscape. A zero-trust security model can mitigate risks with secure access across all environments, whether your workers are in the office, at home, or on the go.
Cisco Secure Zero Trust verifies every user and device, helping to ensure trusted access, while holding the first and the last line of defense to protect what matters most.
SASE for hybrid workforce
Connect securely and seamlessly
As your organization transitions to the cloud, you need better performance and protection for your hybrid workforce. A secure access service edge (SASE) architecture provides the ability to connect users and applications from anywhere, while also maintaining and improving security and performance.
Cisco Secure Hybrid Work Solution Overview
Hybrid work is now. Keep your data safe wherever your employees work with the Cisco Secure Hybrid Work solution – a simple, unifying solution to enable security everywhere and empower work anywhere.

End-to-end protection for any work model
Why Cisco Secure Hybrid Work?
The workplace is rapidly evolving into a new normal: hybrid work. Whether your business is working in person, remotely, or a combination of the two, Secure Hybrid Work provides all the products you need to protect your business.
Why it matters
In 2021, a ransomware attack is predicted to occur every 11 seconds.
81 percent of breaches involve compromised credentials.
52 percent of survey respondents said that mobile devices are challenging to defend.
69 percent of leaders said ransomware attacks will be a greater concern in a hybrid workplace.
What you need
Take a zero-trust approach to balance security and usability.
Verify user identity and device trust for secure access.
Hold the first line of defense with email security and DNS protection.
Maintain the last line of defense at every endpoint.
Accelerate threat investigation and response
The solution
You don't have to compromise security for more flexibility. Verify user identity and devices, enable secure access, and defend against threats with products that work together with Cisco Secure Hybrid Work solution.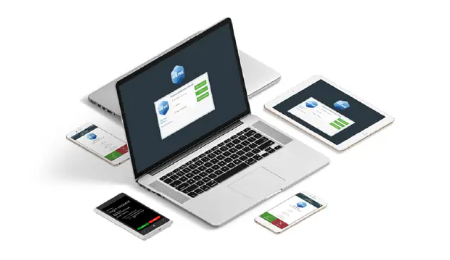 Verify authorized users
Cisco Secure Access by Duo provides secure and easy multi-factor authentication. Verify the identity of all users before granting access to corporate apps.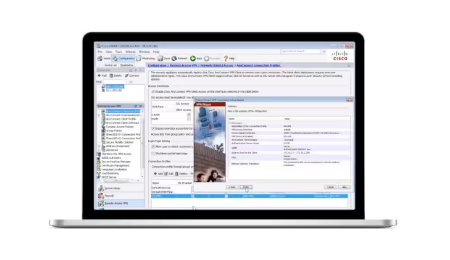 Secure VPN access
Cisco AnyConnect VPN enables highly secure access to the enterprise network for any user, from any device, at any time, in any location.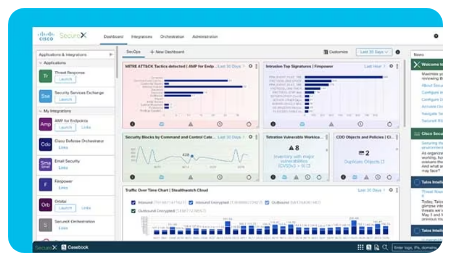 Defend users and endpoints
Get a coordinated defense against threats. The Cisco SecureX platform is built into Cisco Umbrella, Cisco Secure Email Cloud Mailbox, and Cisco Secure Endpoint.