Cisco Duo: Federal Edition

FedRAMP Authorized Authentication

Duo Security now has offerings that are FedRAMP Authorized at the FedRAMP Moderate Impact Level by the Department of Energy. Duo's two federal-specific editions help public sector organizations secure data and critical systems with strong multi-factor authentication.
Contact Sales
With Duo Federal you get access to: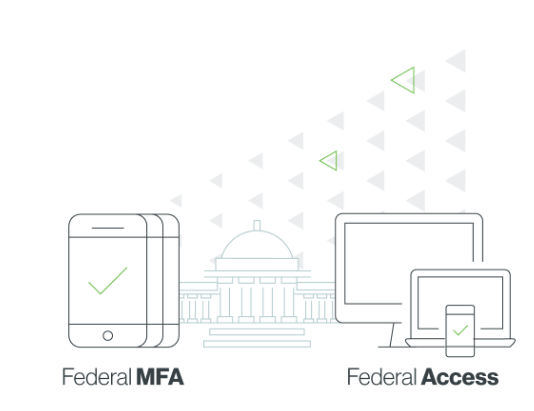 Introducing Duo's Two Federal Editions
Duo offers two FedRAMP Authorized editions that deliver strong cloud-based authentication and device visibility tailored to the demands of public sector organizations. Duo Federal MFA and Duo Federal Access provide secure application access for federal agencies and other public sector customers to ensure only trusted users and trusted devices can access protected applications.
Federal MFA offers agencies federal-grade authentication, while Federal Access adds a stronger policy, which includes stronger role-based and location-based access policies, biometric authentication enforcement, allowing or denying access based on device hygiene and notifying users to self-remediate out-of-date devices.
---
Feature Overview
Duo Federal MFA | Duo Federal Access
End-to-End FIPS Capable
Telephony Removed
Consistent Pricing
Easy to Deploy AAL2 Authenticators; Supports AAL3 Authenticators
Protect Every Application: On Premises, Cloud & Hybrid
Contact Duo For More Information On Our Federal Editions, and Try It For Yourself
Contact Us
---
Achieve Federal Compliance Objectives
Duo Federal MFA and Federal Access Editions are built in alignment with NIST 800-63-3 (Digital Identity Guidelines) and FedRAMP security controls to help your organization achieve federal and public sector compliant authentication and access control security objectives. Both editions provide end-to-end FIPS capable implementations and help organizations meet regulations such as:

Buying Duo: Contracts & Partners
Duo participates in many federal government contract vehicles, making it easy for public sector organizations to buy Duo Federal MFA and Duo Federal Access. Duo is also approved by the Department of Homeland Security (DHS) and is listed on the Continuous Diagnostics and Mitigation (CDM) Approved Product List (APL), which can be found on the General Services Administration's (GSA's) CDM website.
---
Duo's Editions
Compare Duo's different plans to find which one is right for you.

Duo Free
Duo Free is your essential credential theft protection solution - protect access to cloud and on-premises applications with Duo's easy-to-use two-factor authentication.

Duo Access
With Duo Access, you can get detailed device data to enable device access controls, give your users a secure single sign-on (SSO) experience and conduct vulnerability assessments.
---