Cisco TelePresence Video Communication Server (VCS)

Advanced TelePresence Applications and Session Management

Sorry, this product is no longer available, please contact us for a replacement.
Click here for more options and pricing!
Overview:
The Cisco TelePresence Video Communication Server (Cisco VCS) simplifies session management and control of telepresence conferences. It provides flexible and extensible conferencing applications, enabling organizations to benefit from increased employee productivity and enhanced communication with partners and customers.
The Cisco VCS delivers exceptional scalability and resiliency, secure communications, and simplified large-scale provisioning and network administration by taking advantage of Cisco TelePresence Provisioning 2.0 capabilities.
The Cisco VCS interworks seamlessly with Cisco Unified Communications Manager (Cisco UCM), bringing rich telepresence services to organizations with Cisco UCM. It also offers interoperability with third-party unified communications, IP telephony networks, and voice over IP (VoIP) systems.
The Cisco VCS is available as an appliance or as a virtualized application on VMware, with additional support for Cisco Unified Computing System™ (Cisco UCS™) platforms.
You can deploy the Cisco VCS as the Cisco TelePresence Video Communication Server Control (Cisco VCS Control) for use within an enterprise and as the Cisco TelePresence Video Communication Server Expressway (Cisco VCS Expressway) for external communication (Figure 2). The Cisco VCS Expressway includes the features of the Cisco VCS Control, augmented with highly secure firewall-traversal capability. An alternative solution, suited to small to medium-sized businesses (SMBs), is the Cisco VCS Starter Pack Express. Optional packages that you can deploy include Cisco TelePresence FindMe (FindMe), Device Provisioning, and Dual Network Interfaces (Cisco VCS Expressway only).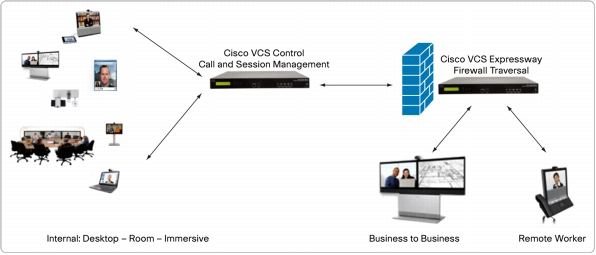 Figure 2. Cisco VCS Control and Cisco VCS Expressway
Cisco VCS Control
Cisco VCS Control delivers any-to-any enterprise wide conference and session management and interworking capabilities. It extends the reach of telepresence conferences by enabling interworking between Session Initiation Protocol (SIP)- and H.323-compliant endpoints, interworking with third-party endpoints; it integrates with the Cisco UCM and supports third-party IP private branch exchange (IP PBX) solutions. Cisco VCS Control implements the tools required for creative session management, including definition of aspects such as routing, dial plans, and bandwidth usage, while allowing organizations to define call-management applications, customized to their requirements (Figure 3).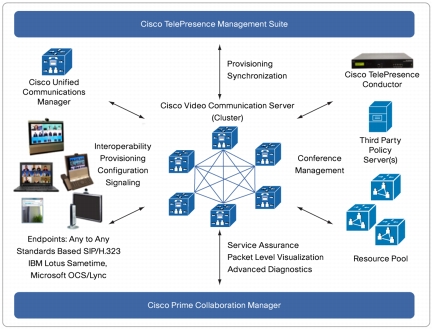 Figure 3. Cisco VCS Control in the Network
---
Pricing Notes:
Pricing and product availability subject to change without notice.